On the afternoon of November 19, the "Made in Zhejiang" standard review meeting for "Chain Lever Hoist" was successfully held in Zhejiang Wuyi Machinery Co., Ltd. Ningbo Institute of Standardization, Zhejiang Vocational and Technical College of Mechanical and Electrical, Hebei Junhao Machinery Equipment Co., Ltd., National Hoisting Machinery Quality Inspection and Testing Center, South German Certification and Testing (China) Co., Ltd. Shanghai Branch, Quzhou Quality and Technical Supervision Bureau, Leaders and experts of the Quzhou Bureau of Quality and Technical Supervision and other relevant units and experts attended the meeting. This is the final review meeting for the launch of this standard and soliciting opinions in October.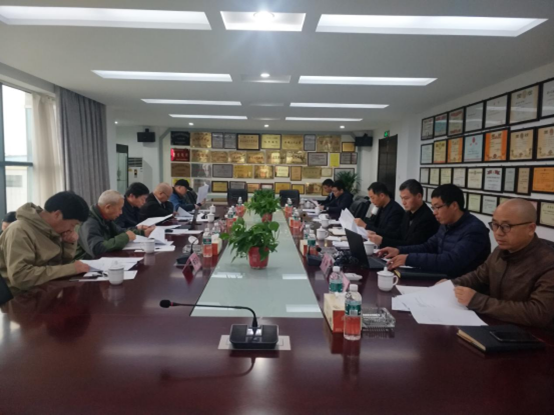 The meeting introduced the overall situation and review requirements of the "Made in Zhejiang" brand building.
The review team listened to the report of the standard-setting group on the standard, preparation instructions and advanced description, reviewed the standards one by one, and put forward opinions and suggestions.
After careful consideration of the standard, the experts at the meeting agreed that the standard proposes general requirements for lever hoists, continuous action performance, overall machine limit strength, overall machine strength, lever force, main components, safety protection and other technologies. Requirements, the main technical indicators have reached the domestic first-class, the number of continuous dynamic load performance, the overall machine limit strength, and the overall machine strength have reached the international advanced level. The expert group unanimously agreed to pass the review and advanced evaluation.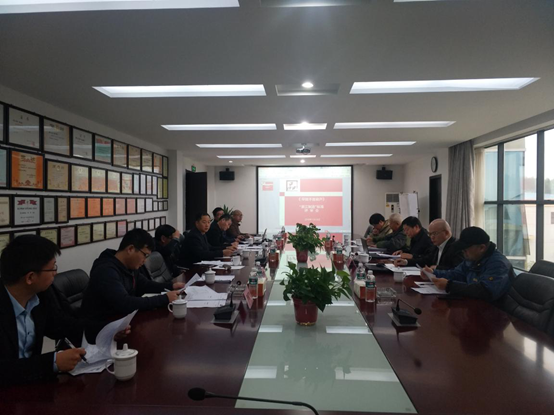 Next, the standards working group will revise as soon as possible in accordance with the requirements of the "Made in Zhejiang" group standard and the opinions of this review meeting. After completion, it will be submitted to the Zhejiang Brand Building Federation and participating experts for verification, and strive to complete the approval and release as soon as possible, and provide the next step Applying for "Made in Zhejiang" brand certification has laid a good foundation. The formulation, promulgation and implementation of this standard will standardize the production of chain lever hoists, enhance the market competitiveness of products, help improve the processing and production technology of chain lever hoists, and enhance the brand image of "Made in Zhejiang".
The "Made in Zhejiang" standard has higher requirements than the national and industry standards. Therefore, leading and participating in the formulation and revision of the "Made in Zhejiang" standard not only imposes higher requirements on the enterprise itself, but also means having the opportunity to master the industry's leading power and The right to speak. Wuyi Machinery established the Zhejiang Manufacturing Standards Working Group in March 2018. In July, the "Hand Chain Hoist" Zhejiang Manufacturing Standards held a standard launch and seminar, and invited experts to complete the review meeting in early October. The relevant information has been submitted to Zhejiang Province for approval Brand Building Federation. At present, the company has completed the start-up review of two Zhejiang manufacturing standards.