In order to improve the independent innovation capability of the enterprise, lead the industrial transformation with standard advantages, and enhance the competitiveness of products, the company established the Zhejiang Manufacturing Standards Working Group in early 2018 to focus on the development of Zhejiang manufacturing standards. After more than half a year of hard work, with the strong support of government departments, the "Chain Chain Hoist" standard drafted by Wuyi Machinery was formally approved as the "Made in Zhejiang" standard by the Zhejiang Brand Construction Federation. The standard was on November 30 Formally implemented.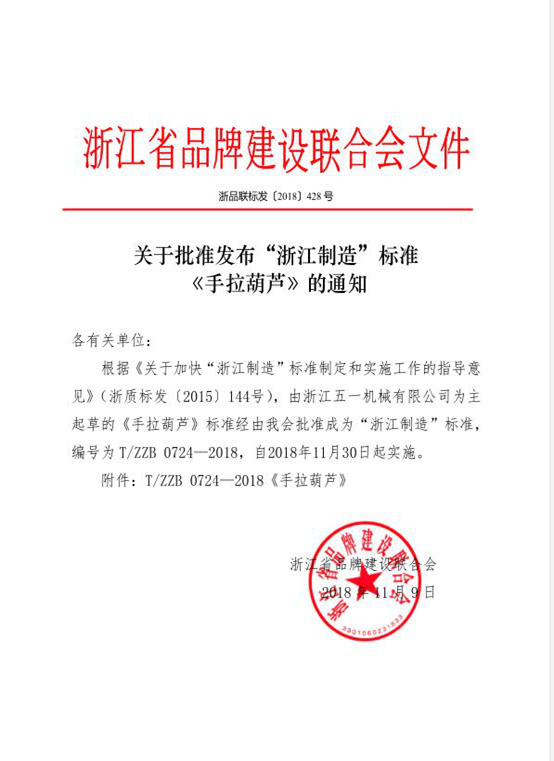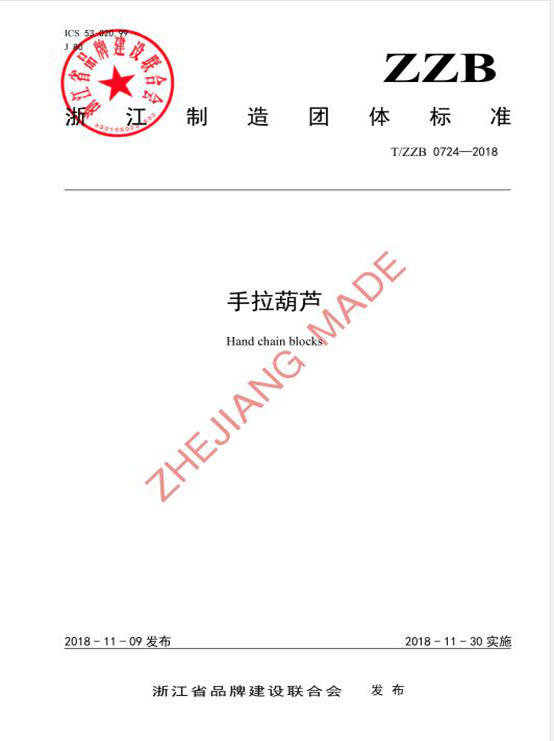 "Made in Zhejiang" takes "regional brand, advanced standards, market certification, international recognition" as the core, and "standards + certification" as the means, integrating quality, technology, service, and credibility, representing the advanced region of Zhejiang manufacturing industry The brand image logo is the "benchmark" and "leader" of Zhejiang manufacturing industry and the "synonym" of high quality and high level.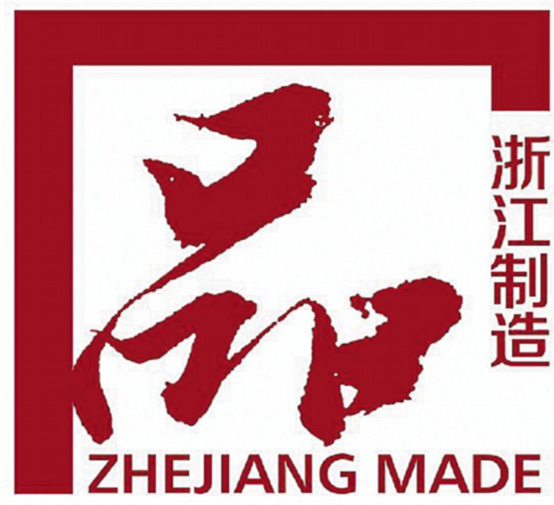 In recent years, Quzhou City has vigorously implemented the "Made in Zhejiang" brand building and fully implemented the standard improvement project. Standard setting is not only conducive to the discourse power of enterprises in their respective fields, enhances the competitiveness of the industry, but also helps promote the sustainable development of the entire industry. The government actively encourages enterprises to transform "Enterprise Standards" into advanced "Made in Zhejiang" standards, lead enterprises in quality innovation and management innovation, and help "Made in Zhejiang" go abroad and into the world.